Leaders continually improve their practice by learning from and with others and exploring proven and promising practices that leverage technology to improve learning.
​
ATIXA Training
​Mary Kinard holds an ATIXA certification for Title IX investigations. This shows I am certified to investigate any Title IX complaints that may come up within the College. The training was informative for all Title IX issues.
​
SafeColleges Training
​The College requires all employees to complete harassment training and Violence Against Women Act traing. The program used is SafeColleges and is required by the college for all full time and part time employees. HR office issues the training program and tracks the results of the employees that have completed the training.​
​
https://www.safecolleges.com/?s=sexual+har&search.x=0&search.y=0
Professional Development
Since things change constantly in the world today, professional training is constant in the HR field. It can be new forms or new rules from our System or even the Legislature. Some of the information required by state and/or local laws are Everify, New hire, and I-9 forms, Everify and the I-9 form is to verify if the employee is eligible to work in the United States. New hire form is to identify employees may be behind on child support or other legal matters pertaining to the state the company is located.
Resources:
The Association of Title IX Association is the training of ATIXA. Title IX training for investigators.
https://atixa.org/
Safecolleges is a website for many training videos. There are two major videos that are mandatory but many the employees can view for their area.
http://bscc.al.safecolleges.com/login
Professional Training is required forms, that are required before beginning with a new company or returning to a company. Everify and I-9 is the federal requirement to be able to work in the United States New Hire form is the state requirement to make sure the employee has no state violations like child support
https://e-verify.uscis.gov/web/Login.aspx
https://www.uscis.gov/sites/default/files/files/form/i-9.pdf
https://labor.alabama.gov/nh/NewHireEfile/LogIn.aspx
​
---
Powered by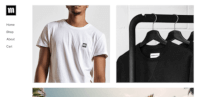 Create your own unique website with customizable templates.